Keep Some of that Slower, Summer Pace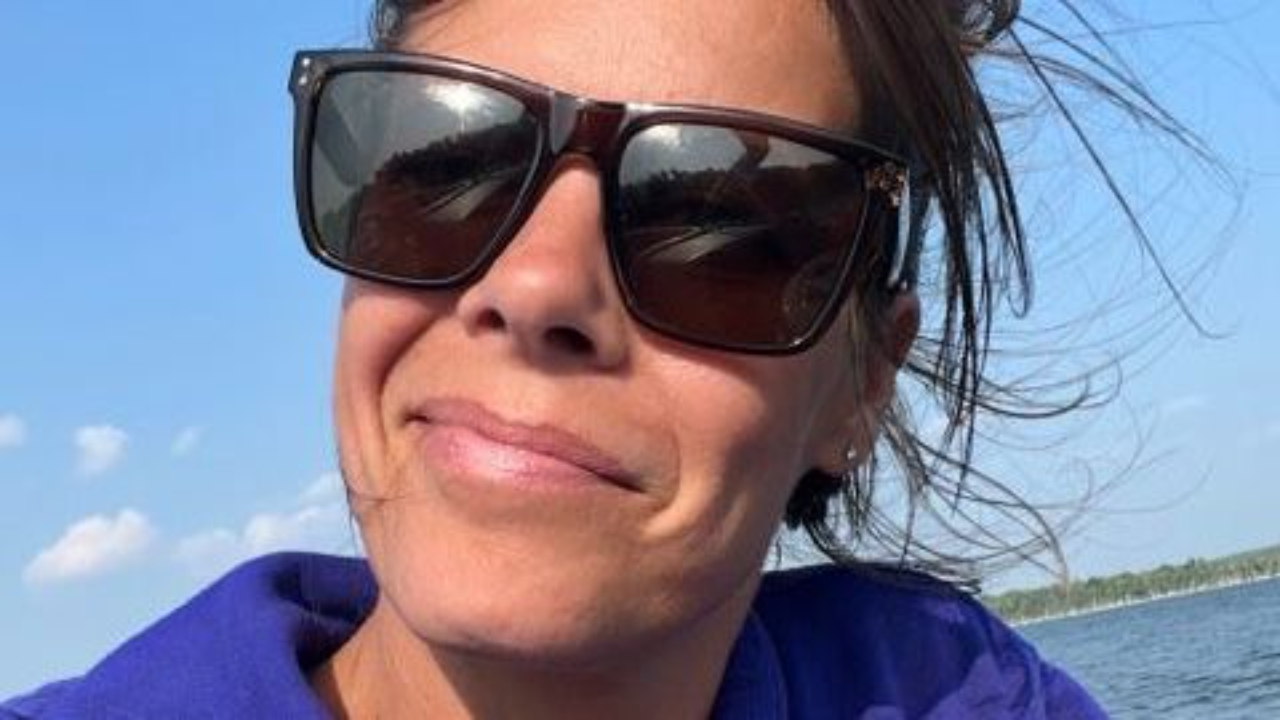 September is right around the corner! It's THAT time of year again when many of us experience the end-of-summer blues, back-to-school rush and ramping up work projects.
I am feeling a familiar unease this week with this transition, knowing that the slower summer lake life is ending and it's back to the busier city routine.
Life just seems simpler in the summer, doesn't it? I used to think this when I was in my corporate career as well.
It's like there is an unspoken rule in summer that you have permission to slow down for a couple of months.
And then, as September and back-to-school hits, so do the non-stop demands and it's easy to get overloaded quickly between kids' activities, projects gearing up and whatever else you've got going on.
You get swept up into busy life as summer becomes a distant memory.
But what if it didn't have to be this way? What if you were intentional not to get swept into the "busyness" again?
What if you could keep some of that summer vibe?
In this article, I shared three ways you can keep some of the slower, summertime pace as things ramp up.
For me, I have spent time this week thinking about what will be different with the "regular routine" this Fall with business to create more space and ease, while still growing and serving clients.
To work less and live more. And still make a difference helping you and others to be more balanced, less stressed and still perform at a high level.
There is a path to accomplish what really matters at a pace that is right for you.
Because when you get swept up into overworking, feeling overwhelmed and just surviving the day . . .
You are less focused, less productive, have less energy, less patience, and everything feels harder than it needs to be.
But when you make your happiness and well-being a priority . . .
You are more productive, think more clearly, make better decisions, have more energy, more patience, more resilience . . . every single outcome improves.
It's counterintuitive and makes a profound difference. And this approach to work and rest of life can save you a lot of unnecessary stress, exhaustion, and burnout once you make the shift.
So, if you find yourself trying to be everything for everyone, and getting pulled into everyone else's requests and fires, not having time for your own work (until the evening).
If you find yourself often finishing up "one more thing" and next thing you know, it's two hours later, and your family is waiting for you to come join them for supper or a walk.
If you find yourself not present and impatient with your team or kids because you're exhausted, even though that's not the leader or parent you want to be.
If you want to finally do things differently and not get swept up into the hectic pace of Fall.
But you're just not sure how to still perform and be successful, without working long hours or feeling overwhelmed and stressed.
Know that there is a different way. You do have more choice than you realize. You can change up your own "regular routine" and start your Fall off feeling more in control of your days.
If this sounds like you, I invite you to book a call to see if The Balanced Leader™ program is right for you. (Or perhaps you can share this opportunity someone you know would benefit).
We will work together to take control of your workload, balance your life, and be your best at work AND at home (learning also to feel okay that your best will look different on different days).
"This program allowed me to re-evaluate priorities, choose how I want to show up in my day and in my life, and I implemented many things that helped me and my team keep calm and focused during a very busy and stressful time. Stacey is kind and compassionate and is rooting for you throughout the entire process." – Cindy
Book your call here. I am currently enrolling new clients to start in September.
Talk to you soon! And remember to be intentional to keep some of that slower summertime pace :).
All my best,
---
What Next?

Wherever you are on your journey, I'm here to support you in the way that works best for you!

1. Discover how professionals who have it all - great life balance AND high performance - operate behind the scenes. Hint, to have it all you have to stop doing it all! Click here to access this free training.
2. If you are a professional woman who wants to take control of your workload, balance your life and be your best at work and at home (even with all the demands and messiness of everyday life), book a complimentary call and we can see if The Balanced Leader™️ is right for YOU.
3. I also offer speaking presentations, workshops and coaching programs to support leaders and teams in creating more balance, less stress and high performance. Book a complimentary call or contact me here to discuss bringing this in for your organization.
4. Follow me on your favorite social media platform whether it's LinkedIn, YouTube, Instagram or Facebook for ideas, inspiration and real-life lessons. I hang out mostly on LinkedIn!
Stacey L. Olson is a Leadership and Certified Positive Psychology Coach, has 15 years of corporate experience and has gone through her own transformational change from burning out to balanced in life while performing at a high level (both in her corporate career and own business). She works with professionals who want to work less, live more and be their best even with all the demands, high expectations and messiness of everyday life. Stacey is the founder of The Balanced Leader™ program and offers executive and leadership coaching, workshops, and speaking.